Courses
THE KNIFE MAKING COURSE
Unfortunately due to work load I am having to suspend this course. Please keep an eye here for details of this course re-opening.
Many apologies, Dale
This is our one-to-one knife making course run by Dale, who has been making bushcraft knives for 6 years. Dale will be on hand throughout the day with demonstrations, help and guidance as you go through the entire process, including manufacturing the blade. This is a full on training day giving you total insight how to make a fully functioning bushcraft knife.
Why spend over £100 on a bushcraft knife that will just be delivered by post. When you can make it yourself and take an active part in it's creation! You can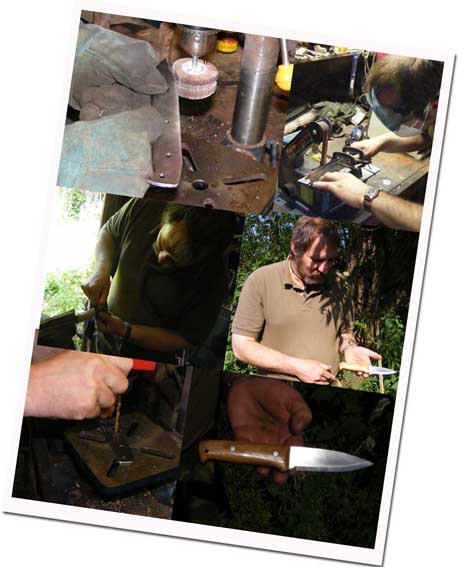 even make it to your own design if you wish and craft your most treasured bushcraft tool with your own hands. This is a workshop based course where you will take a blank lump of steel, and through a process of cutting and grinding create a blade which you will then heat treat under close supervision. You will then fit and shape a handle of your own wood choice, then finally sanding and sealing the knife for use.
You will keep the knife you make! It will be razor sharp and correctly heat treated, so with care, will last for years. You can use the learnbushcraft knife template as the base for the shape or create your own design. There will be a range of finished knives to try beforehand so you can decide which is the best fit for your hand.
Th knife made will be of the full tang design with a single flat bevel which is perfect for bushcraft. The handle is normally of Beech or Walnut both of which give an excellent finish.
Click here to see some knife making and other bushcraft course photos.
We cover all of the following elements:
Cutting and shaping

Bevel grinding

Polishing

Heat treating - hardening and tempering

Handle manufacture

Wood handle finishes

Knife shapening and care

You take your knife home with you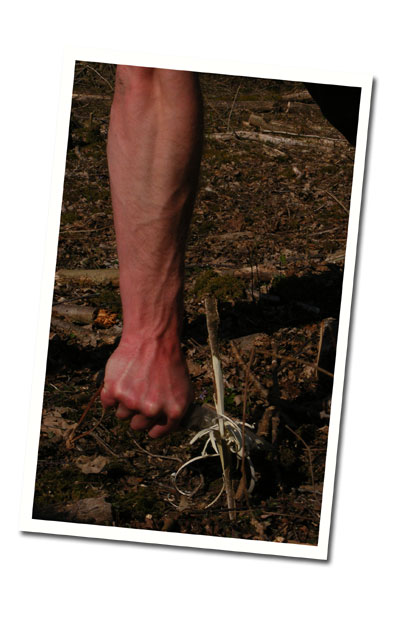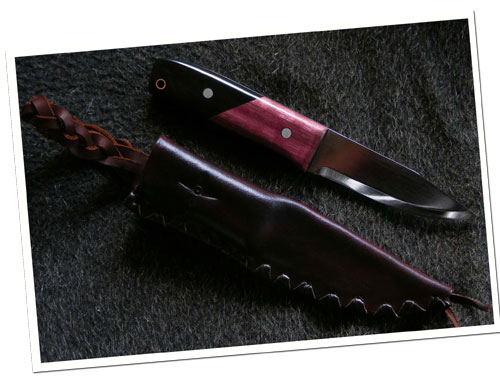 Max group size: Currently suspended
Duration: Currently suspended

Cost: Currently suspended
pre-requisite bushcraft courses: none
A video tutorial of Dale making a crook knife has just been uploaded so you can get a taster of what the course entails. NOTE: This course is aimed at making a fully functioning bushcraft knife and not the smaller crook knife although some input on this will also be given. To view the crook knife video click here.
Our Other Courses: